08 Oct

Updated Single Scope Tray Design for da Vinci Xi Endoscopes

InstruSafe® Instrument Protection products are designed to protect surgical instruments throughout the entire use cycle. InstruSafe's updated single scope tray design for da Vinci Xi® endoscopes was developed in collaboration with Intuitive Surgical Inc.® to offer the best fit possible. It has the very same plaques your da Vinci customers are already familiar with and a similar layout but the new tray design has updated silicone and brackets for easy and secure endoscope placement. The updated design is narrower than the trays offered by Intuitive Surgical providing more clearance on each side of the sterilization chambers. The additional clearance coupled with InstruSafe's patented Rounders® Corner Guards will give you confidence that your sterile barrier will remain uncompromised during sterilization, storage, and transportation.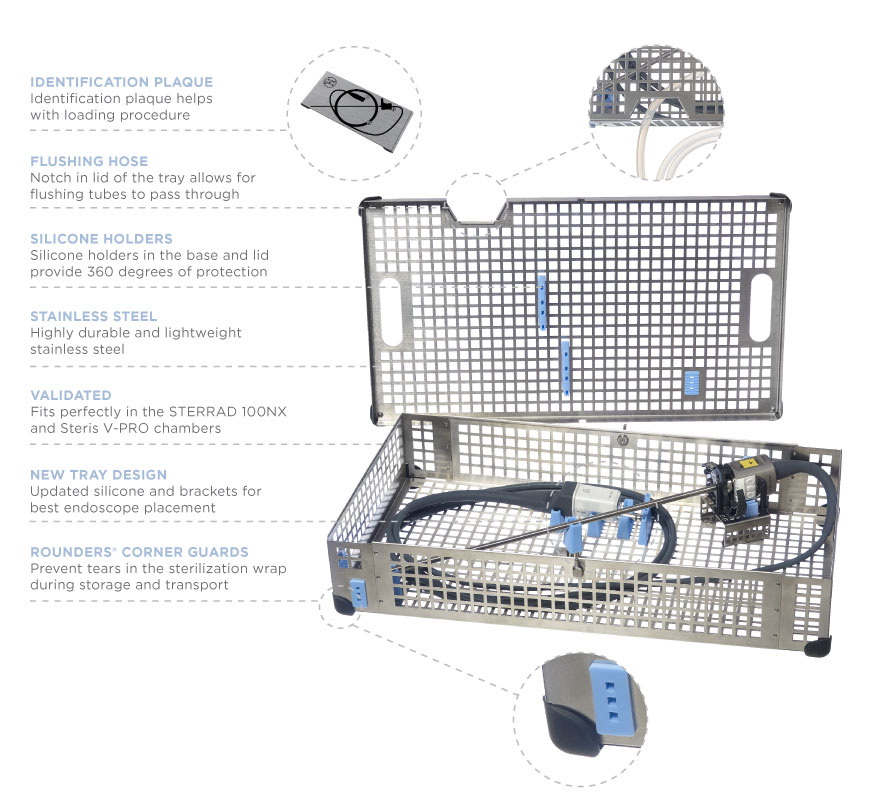 The new single scope tray (INS-8930-R) is made of stainless steel making it more compatible with higher pH detergents used throughout the world. The new tray design is validated for the same sterilization modalities as other InstruSafe trays and therefore can be sterilized in STERRAD 100NX and Steris V-PRO just like the InstruSafe aluminum single scope tray (IN-8930-R).
To purchase the updated design of the InstruSafe single scope tray, request a quote today!
---