19 Jun

Our Shift in Business – Face Shields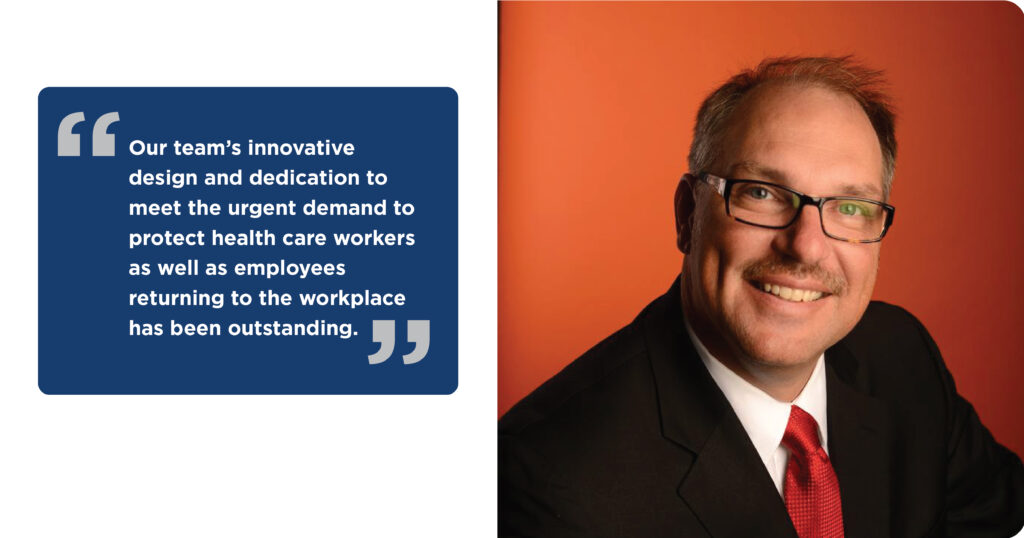 Face Shield Production Efforts Saved Our Company and Countless Others
In recent months, lives around the globe have been drastically affected by COVID-19 and Summit Medical was no exception. As the crisis spread closer to the United States our President Kevin McIntosh anticipated the virus would soon impact his business as well. Kevin started brainstorming new and different products Summit Medical could manufacture to remain viable during the crisis.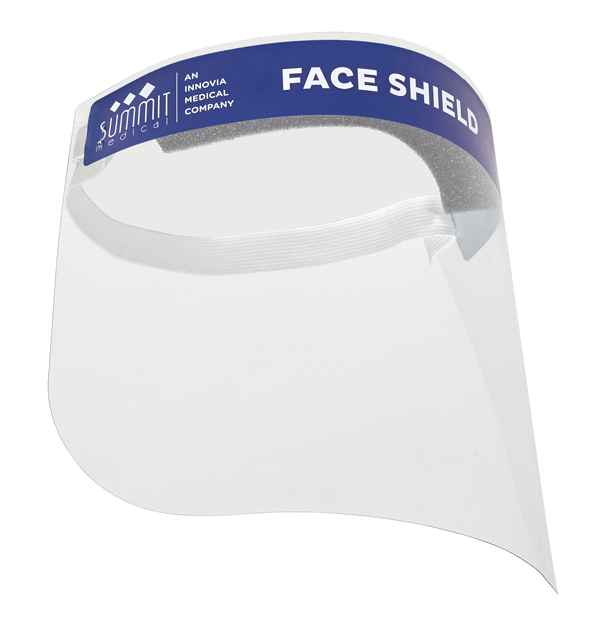 Game-Changing Design
As COVID-19 inched closer Kevin came across the open-source design face shield created by a team of individuals from UW Hospital, UW Makerspace, and Delve Design. When the design went public, Kevin determined to produce face shields that could not only prevent employee layoffs at Summit Medical but also provide the personal protective equipment desperately needed by the front-line health care community.

Steps for Success
Kevin created a manufacturing plan, established production timelines, and helped the engineering team develop a face shield prototype in just one day. He then assembled a supply network of critical vendors to produce the U.S. sourced face shield components. During his tireless efforts, Kevin personally picked up the first load of materials early one Saturday morning, cut a majority of the elastic used to fill the first large order of, and assisted with the adjustments to the face shield design. In only six days, Kevin and his team developed the face shield, defined the assembly process, ordered and received the components, and began manufacturing using materials made entirely in the United States.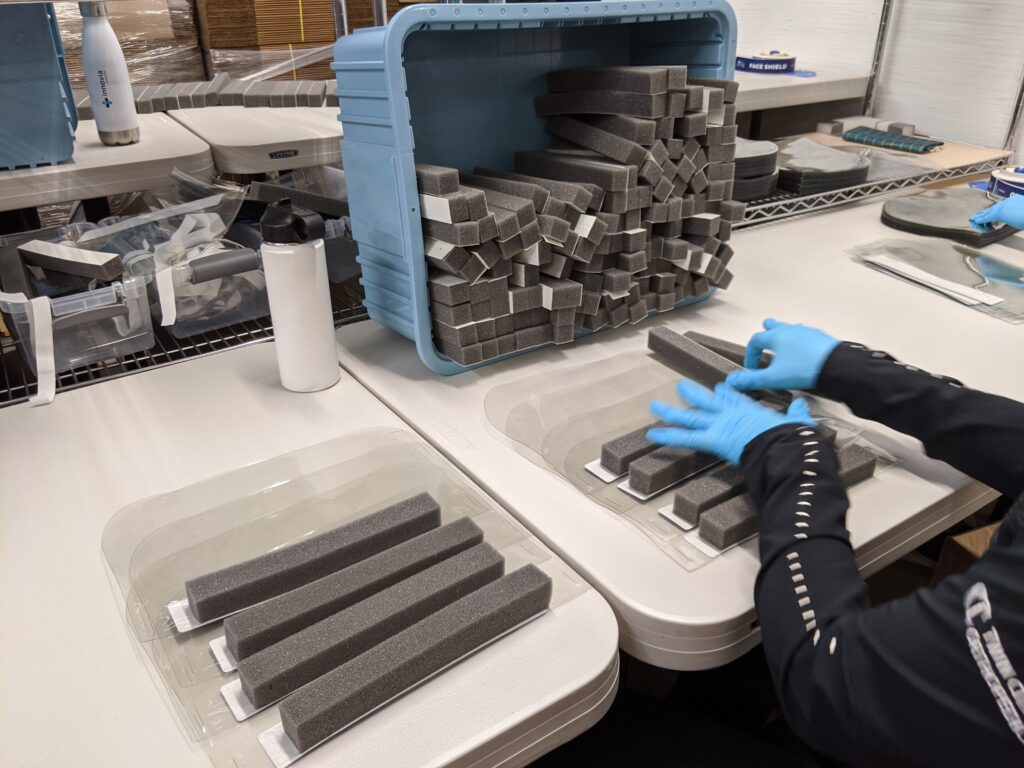 Our Shift in Business
Most of Summit Medical's products are used during elective surgeries which have seen a steep decline since the onset of COVID-19. Kevin mitigated employee losses by cross-training the office staff to work the face shield production line while continually making process efficiencies. To ease the transition, he made sure to personally thank everyone working on the production line and purchased lunches and snacks for the entire team. Kevin led Summit Medical through turbulent times and kept the company viable during a time when many others were facing tremendous hardships. Kevin also outsourced some of Summit Medical's Face Shield business to meet demands and support the local Minnesota economy.
Collaboration and Expansion
As the Summit Medical face shield assembly lines picked up speed, Kevin shifted his sights on its sister companies under the Innovia Medical umbrella. First, he worked with other executive management and operation teams to coordinate face shield production at Eagle Labs in Rancho Cucamonga, CA. Kevin set up the initial shipment of supplies from Minnesota until a local supply network was established, provided assembly training, and helped streamline efficiencies.
In parallel with his efforts at Eagle Labs, Kevin collaborated with Network Medical and DTR Medical in the United Kingdom to assist in manufacturing and regulatory requirements. Additional challenges in the UK were quickly addressed by the UK management and engineering staff to obtain the CE certification for the face shields, or face visor as they are called in the UK, with all documentation and testing complete and audited in less than a week. Now DTR Medical and Network Medical are supporting the National Health System (NHS) with 1.3 million face shields.
Face Shield Future
Kevin's foresight, preparation and leadership were key factors in not only Summit Medical's recent success but Innovia Medical's as well. The development of the Face Shield has created a new product line for Summit Medical. The success of the product has helped Kevin and all of the Innovia leadership appreciate how ingenuity and teamwork will lead the company to continue its expansion of Face Shields and related products well into the future. Without his experienced guidance through this uncertain time, Summit Medical and its employees may be in a very different place.
Read our press release describing our 1 million face shield milestone here.

Summit Medical is part of the Innovia Medical Family of Companies. To learn more about Innovia Medical, click here.
---