18 Sep

Introducing the CycleTrak Robotic Module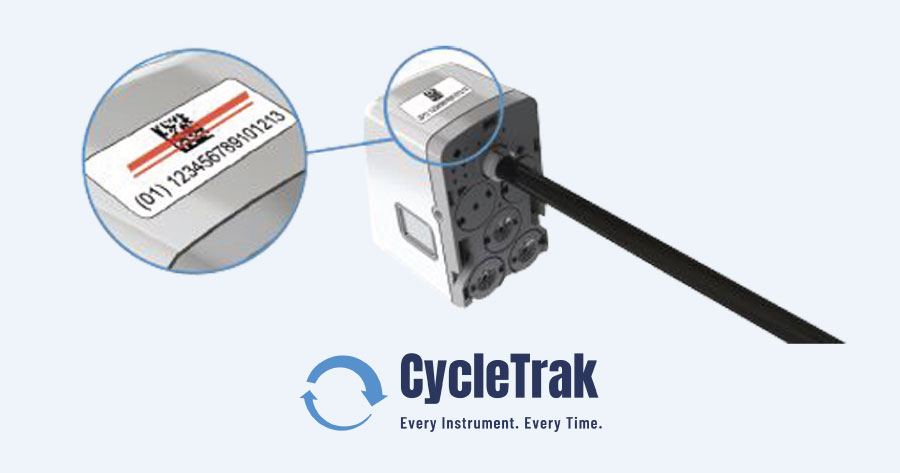 InstruSafe®️ Instrument Protection products are designed to protect surgical instruments throughout the entire use cycle. InstruSafe's newest product, the CycleTrak Robotic Module, is the first and only system on the market that allows sterile processing professionals to track individual reprocessing cycles for all robotic instruments and accessories.
Developed in partnership with Practico Solutions, CycleTrak is a compliance solution that tracks and records individual reprocessing cycles for da Vinci Xi®, Si®, SP® instruments and accessories. CycleTrak was created as a direct response to the FDA's guidance that states "Reuse life may also be addressed by validating the number of times the product can be reprocessed and reused and providing this specification in the labeling. If the reuse life of a device is limited to a specific number of use/reprocessing cycles, the labeling should also describe a specific tracking method for the number of reuse cycles. It may be appropriate for labeling to remind the user that the specific number of reuse cycles is dependent on full compliance with the directions for use of the device." Shortly after the FDA guidance was made public in 2018, Summit Medical LLC, Practico solutions and Intuitive Surgical Inc. began working together to develop a solution.
What Makes CycleTrak Different?
The CycleTrak Robotic Module is an affordable, focused and simple solution that is the SHORTEST path between TRACKING and COMPLIANCE. CycleTrak differs from traditional instrument management solutions through its affordable one-year subscription, simplistic design that uses existing hardware and quick implementation time of days versus weeks or months.
The CycleTrak application can run through a browser on any computer with an internet connection, nothing needs to be installed or downloaded on to the computer. The CycleTrak database is pre-loaded with instruments and accessories from the da Vinci product line saving facilities time and energy. A user can just apply a validated barcode to each instrument and accessory and begin tracking instantly.
Audit compliance is a breeze with automatic retirement alerts when an instrument or accessory reaches its maximum number of processing cycles and simple report generation with a few keystrokes.
What Else Should I Know?
Each facility needs its own one-year subscription, but the number of users per subscription has no limit.
Interested in learning more about the CycleTrak Robotic Module? Contact support@instrusafe.com to schedule a demo today!
---