04 Apr

Innovia Medical Announces Rebrand of Aesthetic and Reconstructive Product Offering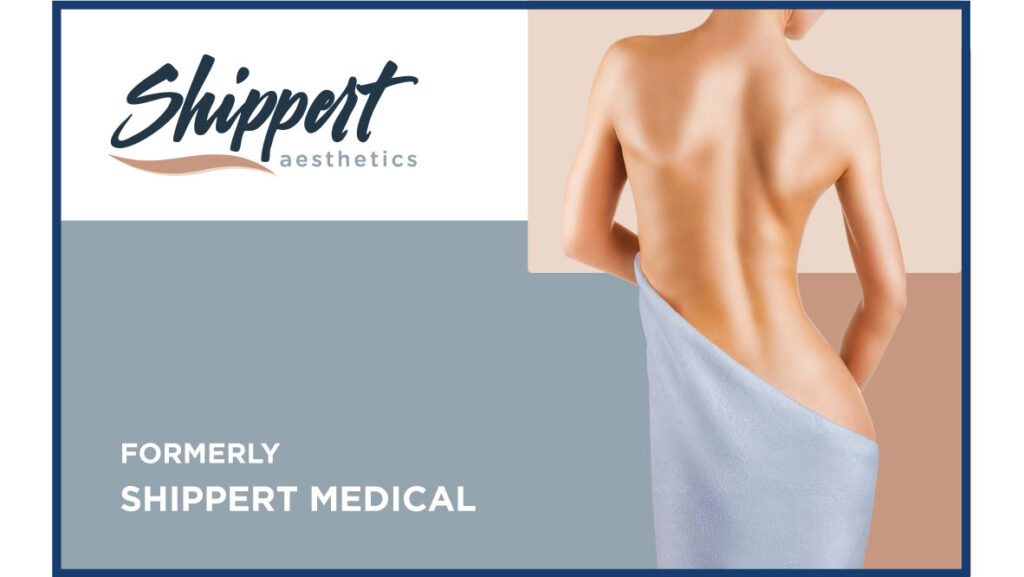 Innovia Medical, a leader in the specialty surgery market, announced the rebrand of their Aesthetics & Reconstructive product offering to Shippert Aesthetics. Over the past year, Innovia Medical recognized the value that a refreshed brand would bring to its second acquisition of Shippert Medical Technologies. After Innovia Medical fully integrated the business into their Minnesota operations, it was time to transition the brand while maintaining the legacy created over 43 years ago.
The vision for the new brand was more than just cosmetic. After an additional Aesthetic business acquisition, Innovia Medical's expanded product line offered even more solutions to their customers. Innovia Medical saw this rebrand as an opportunity to create growth within the market and further align with customers and partners.
"We believe the rebranding of Shippert Aesthetics will help our customers better perceive the quality and depth of our product line. This allows us to build upon the decades-long legacy of the Shippert name," said Allison Therwhanger, Vice President of Corporate Sales at Innovia Medical. "Over the past year, we dedicated our time to expanding our product offering and increasing our ability to provide world-class solutions within the Aesthetic and Reconstructive surgery market."
Innovia Medical updated the original logo to build upon the essence of the past, symbolizing its growth, and introducing an elegant aesthetic look to the brand.
Please visit www.shippertaesthetics.com to explore the refreshed website and learn more about the wide range of offered products.
Innovia Medical is a family of specialty surgical companies that are passionately committed to partnering with medical professionals to help elevate the delivery of patient care and improve clinical outcomes.
Innovia Medical companies develop and manufacture solutions designed to deliver quality care. Our goal is to save time for both the medical professional and patient, provide a consistent and predictable care experience, and improve patient confidence with reduced recovery times and minor discomfort.
Innovia's mission is to improve outcomes for the global healthcare community and the patients they serve through innovative solutions that elevate the delivery of care.
Summit Medical, headquartered in St. Paul, Minnesota, is a medical device manufacturer serving the global healthcare community for over 35 years. The company is committed to staying on top of industry demands and developing solutions to meet them through the design, engineering, and manufacturing stages.
Summit Medical works closely with surgeons, nurses, and allied healthcare professionals to develop unique, patented products that improve surgical outcomes and make the delivery of healthcare more efficient. Most Summit Medical products are manufactured and packaged in-house and sold by a global network of independent specialty distributors supported with a complete marketing program.