07 May

An Atomizer's Best Friend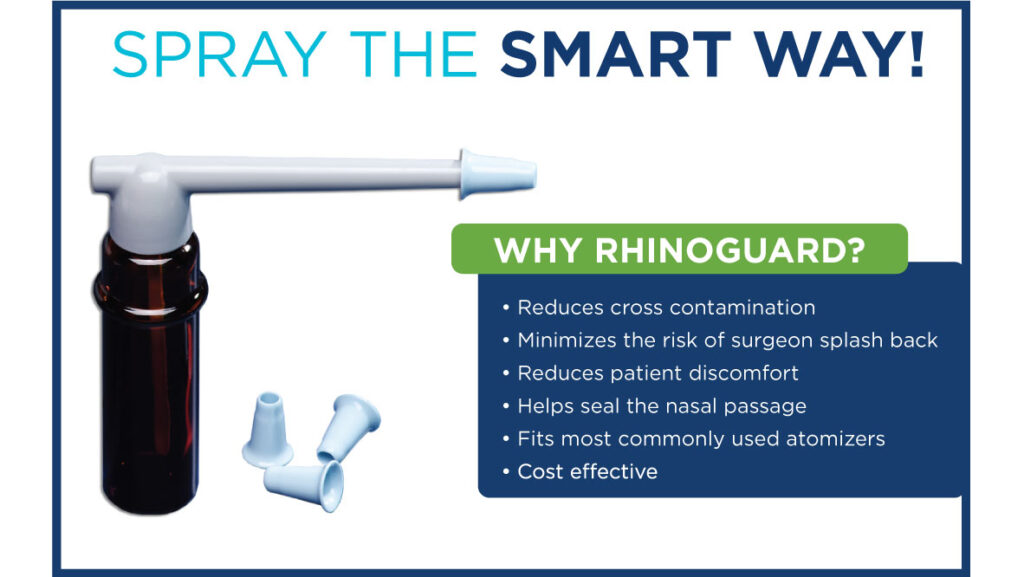 The RhinoGuard is an atomizer tip cover designed to be placed on the end of a DeVilbiss atomizer. It is commonly used in ENT clinic settings to administer a numbing and nasal decongestion agent during nasopharyngoscopy procedures. The RhinoGuard's unique disposable cover design reduces splash-back for improved clinician protection, creates a tight seal of the nasal passage for the administration of fine sprays, aids in patient comfort and helps keep the atomizer's tip in the correct location during use.
The RhinoGuard is a completely unique product was brought to market in 2006 and has been one of our most popular ENT products by volume.
Want to try before you buy? Contact our customer service team to request a sample today! Current RhinoGuard customers can get $10 off their next order with the PROMO CODE: RHINO10.
---